About Panda Print
Promotional materials and the best Custom Print Shop in New Minas, NS
We started Panda Print in 2017, and since our first day in business, we've been bringing the best design and promotional materials to New Minas, NS Canada, and to our customers in the surrounding area. Our name has become synonymous with quality throughout the entire Annapolis Valley area. We do our best to ensure a permanent variety of fantastic items along with unique limited edition and seasonal items that fit your budget. 
Panda Print services the Annapolis Valley and Halifax with all your custom printed promotional materials such as banners, posters, signage, decals, window graphics, floor graphics, signs, business cards, A-frames, yard signs and all of the promotional products you need, locally and affordably. Satisfaction Absolutely Guaranteed.
Contact us today for a quote on your project!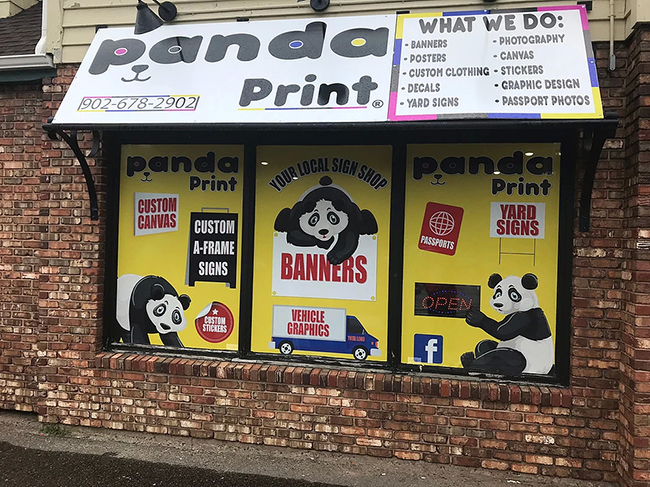 Some of What People are Saying
New Minas
9146 Commercial St,
New Minas, NS
B4N 3E6