Website Development & Digital Marketing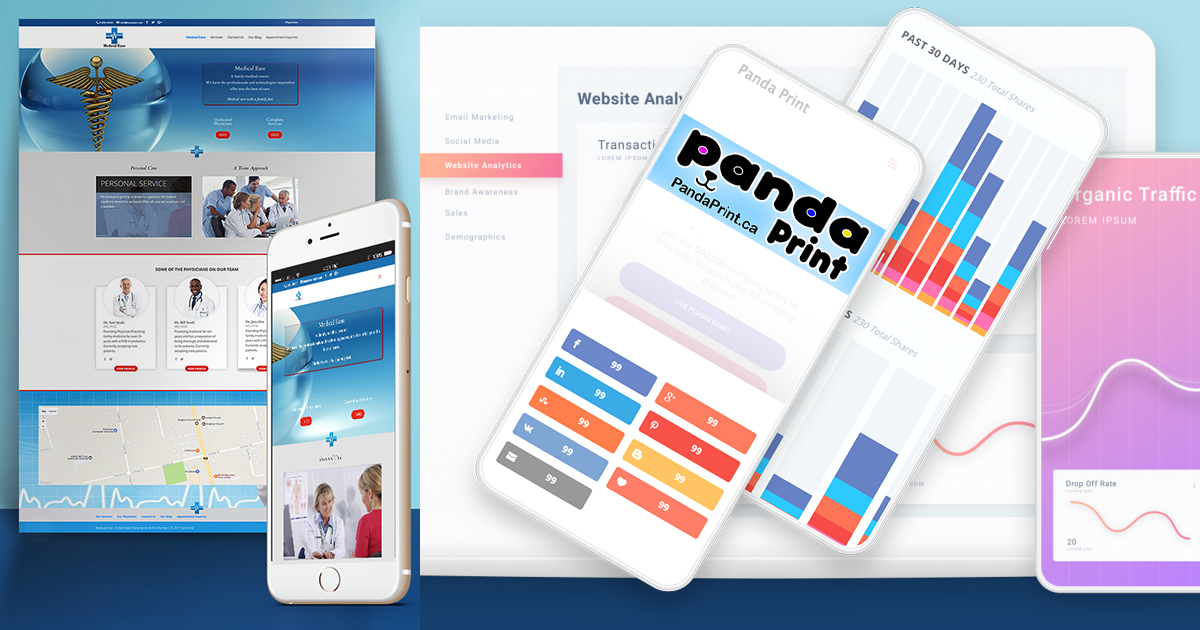 Here at Panda Print we don't like to sit still very much. We are always looking for innovative ways to expand our services and product offerings and to provide more value to our clients. As we continue to grow, so will our offerings, which is what just happened with the addition of our Digital Marketing Services! We now offer complete online marketing solutions for businesses throughout Nova Scotia. You can find more information here.
What is Digital Marketing?
Digital, or Online Marketing includes any internet advertising or promotional activities that bring more exposure (and thereby more clients) to your business. If you are just starting to step out into the online world we can help you get started with a new custom built website combined with SEO (Search Engines Optimization) to get your site noticeable in the major search engines, and social media advertising or running Google AdWords campaigns for you. We will consult with you to determine the best course of action for your business situation.
If you are already online with your business, but just need a refresh of your website, we can take care of that for you as well. Maybe your website is getting a little dated, and doesn't work well on mobile devices. Or you just think it needs to become more current, with a blog area and more contact opportunities. Whatever you need, Panda Print can provide you with a customized solution.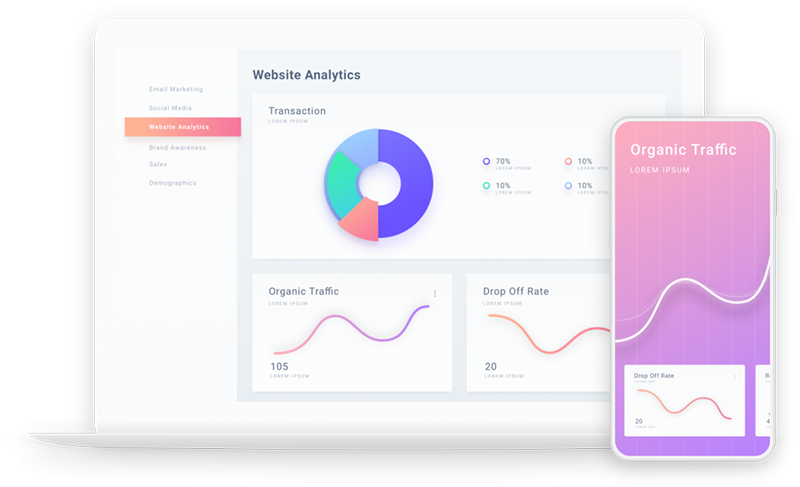 Can you just run some FaceBook ads for my business?
Yes, that is definitely part of what we offer. If you don't need a new website and would just like to increase your online presence, we can develop and manage a FaceBook ad campaign for you. Our services can be purchased individually or packaged according to what you need.
How will I know if I am getting results?
We provide you with detailed information regardless of the type of advertising or marketing we do for you. We can boost posts for you, create and manage ads and develop an SEO strategy for you. You will have detailed information on each individual service as well as have detailed analytics available to  you at all times. You will know exactly what we are doing for you and our main objective is always to provide you with the best ROI we can. We will work hard to increase your online exposure and provide you with detailed reports at predetermined intervals.